About Us
50 years of experience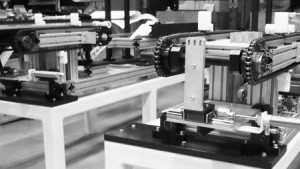 Lomma Maskinteknik AB / Arno Maskin has more than 50 years of experience building rivetingmachines. Arnos machines are world renowned for their quality, reliability, durability and long service intervals. We strive to keep abreast of new technology and development.
Our product range includes everything from simple one-function machines to fully automated, computer-controlled machines. It is well-proven machines, built by skilled and experienced staff. Each machine is tailored to the items that will be used in production. All machines are approved to CE safety standards, that is equipped with finger protection and all moving parts are covered.
Arno Maskin builds machines for different areas
Printing industry in binder production
Textiles / clothing industry for automatic insertion of push buttons
Engineering, where even the furniture and pallkragsindustrin included.
Lomma Maskinteknik AB operates mainly as machine builders and subcontractors to include Alfa Laval, Haldex, Bomill, Axis, Niki Consulting AB, Gambro, Tetra Pak and Icopal.